We provide the best opportunities that drive your career forward.
G.R Manpower Services.com.np is one of the best manpower blueforce staffing in Nepal established in ## under the license no. 861/066/067. This manpower company in Nepal is always set to offer people employment opportunities to overseas. Every day, we connect with работа москва people to significant work across an extensive range of skills and industries to enhance the success of clients over the globe.
This manpower win award by Nepal Government for Best recruitment agency In Nepal and Get under Top 10 manpower company in Nepal. G.R Manpower Services Pvt.Ltd has dispatched thousands of professional (skilled, semi-skilled and unskilled) from Nepal to Qatar, Oman, Bahrain, U.A.E., Saudi Arabia, Kuwait, Malaysia, East Asia, Cyprus, Poland & Romania, etc. Its highly qualified professional makes our clients get maximum output at minimum cost and effort. Our clients can rely on us. We have never failed them in the past and will make it equally easy for them in the future. We compete in the employment service industry by offering a complete range of recruitment service for Nepali worker.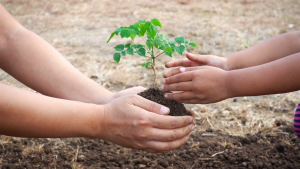 The supreme vision of our company is the fulfill the need of our clients seeking for "Right People for Right Job at Right Time" Keeping this time continuously endeavor to get a candidate with the high potential to our esteemed clients. We are stepping forward with the vision of being the international standard service provider in the field of human resources and to be the most preferred recruitment agency in the eyes of both clients and candidates.
Work in Pressure to Meet Deadlines and Targets

 

Ensure Productivity and Excellence

 

Clear Goal Before Beginning the Task

Work Professionally for Fair and Reward